---
The LGP2 is seeking a master II student for a 6 months internship to study the effectiveness of lignin sulfonation in the production of microfibrillated cellulose containing lignin by ultrafine wet grinding.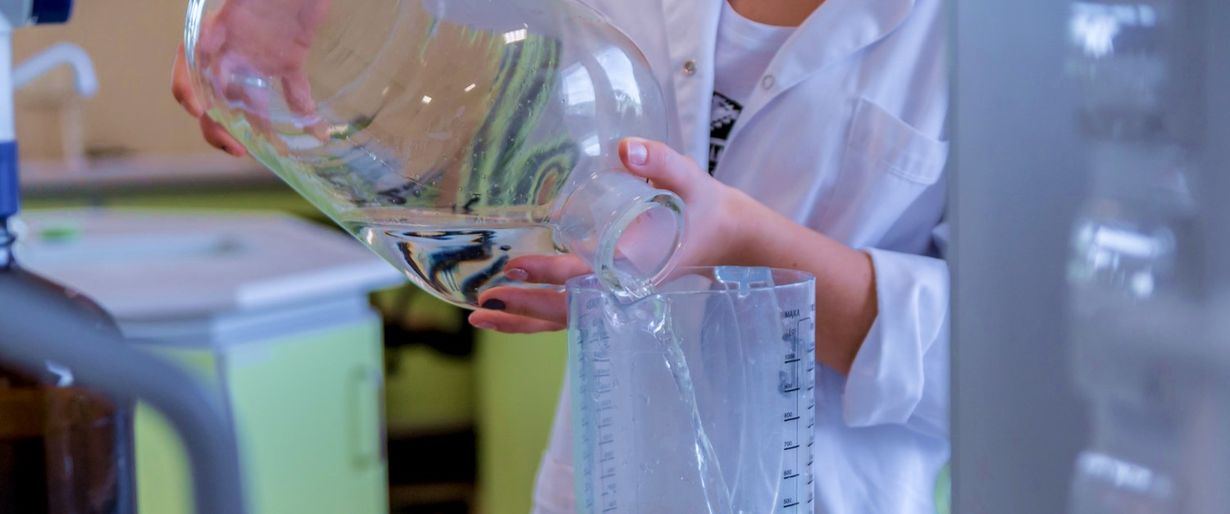 Context
Currently, research is oriented toward the use of microfibrillated cellulose (MFC) as a replacement for fossil-fuel based materials, e.g., in composites, coatings and packaging materials.
The typical raw material is a chemically delignified, bleached cellulose pulp, although more and more research is oriented towards the study of the potential use of unbleached pulp. Indeed, several efforts have been made to find cost-effective methods and raw materials to produce MFC in a more environmentally friendly way.
Objectives
In this project, Posidonia oceanica, a marine biomass, containing around 30% of lignin, is used as a raw material for LCMF production through a process coupling lignin sulfonation, twin screw extrusion and ultrafine Masuko grinding (see image below). The objective of the project is to experimentally determine the best conditions for the sulfonation reaction that will maximise the yield and the quality of the obtained LCMF.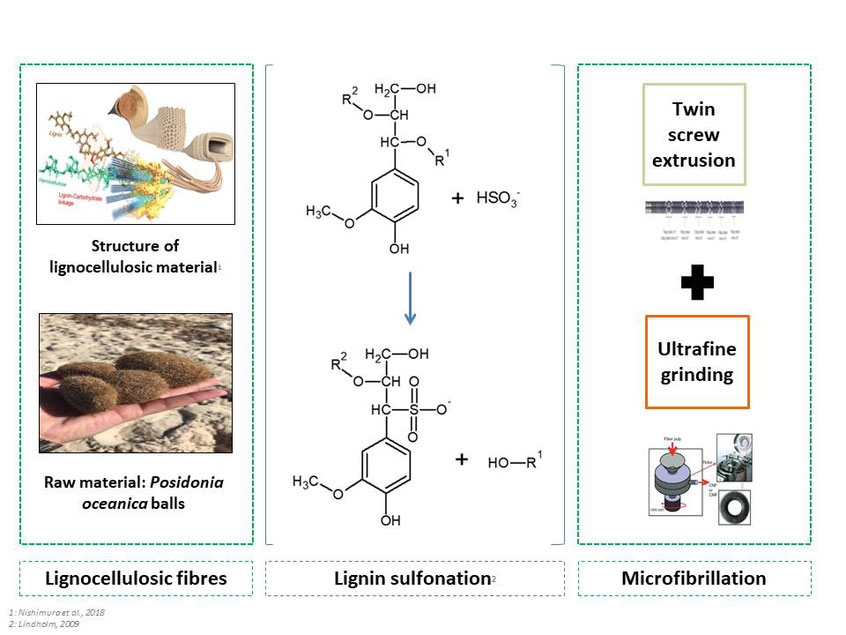 Profile
Master II student with a good knowledge of process engineering and materials, experimental abilities and project management skills.
Please find all additional information in the downloadable pdf.
Contacts
---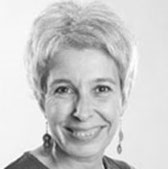 +33(0) 476 826 917
Evelyne Mauret (LGP2)

Malek Khadraoui (LGP2)

Documents
---
Job description
PDF format