---
Le 31 janvier 2020, Sylvain Losserand soutiendra sa thèse intitulée "dispersion et temps de transit des globules rouges dans les capillaires et réseaux microcirculatoires"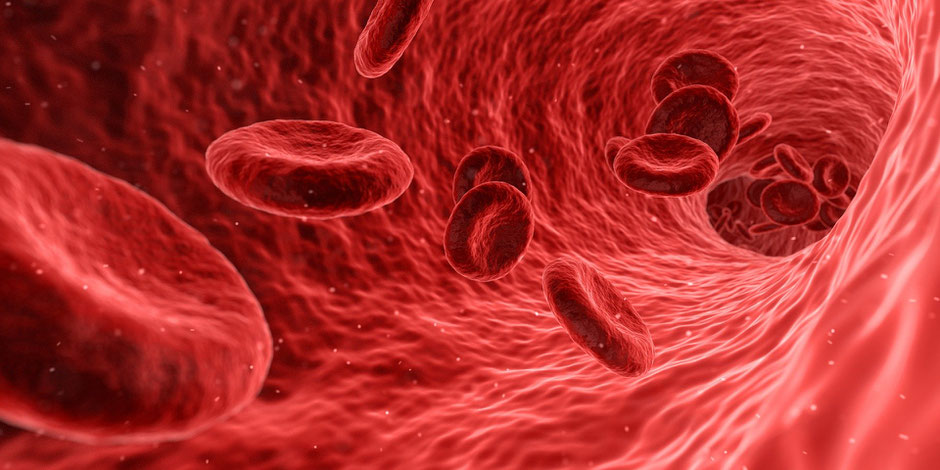 Cette thèse a été co-encadrée par Thomas Podgorski and Gwennou Coupier (LIPhy) et financée par le  CNES (Centre National d'Etudes Spatiales). Le sujet a été initié par Sylvain Losserand, Thomas Podgorski and Gwennou Coupier dans le cadre d'un stage "preuve de concept" financé par Tec21 en 2015.
La soutenance se tiendra à 14h au LIPhy.
Résumé
Le sang est une suspension composée d'environ 50% de globules rouges (GR) qui sont des cellules très déformables, leur principal fonction est le transport de l'oxygène des poumons vers les organes. Cette thèse s'intéresse à un paramètre essentiel de la microcirculation : le temps de transit des GRs dans un organe, ce temps de transit étant une limitation à la diffusion et à la disponibilité en oxygène. En effet suivant les propriétés mécaniques des GRs (qui peuvent être modifiés par des pathologies) et leur concentration, leurs temps de transit peuvent varier dans de larges proportions : certains GRs sont plus rapides que d'autres. L'influence de différents paramètres et de différents phénomènes seront donc étudiés pour avoir une meilleure compréhension du temps de transit des GRs.
Contact
---

Thomas Podgorski (LIPhy)

EN SAVOIR PLUS
---
La loi du sang (d'après Losserand et al., Microvascular Research, 2019)
Brève scientifique

Laboratoire Interdisciplinaire de Physique
LIPhy